Glide - Video Chat Messenger
Video Chat Messenger – Chat with Your Friends and Family Face-to-Face
Do you have family members living abroad? Do you want to chat with them face to face? If yes, then this video chat messenger can be very helpful to you. Glide – Video Chat Messenger is a nice app that allows you to video chat with friends and family members living in different parts of the world. It lets you stream live videos over the internet and also have a live video chat with anyone. You can also send and receive videos from your loved ones too. Various filters can are available for enhancing your videos as well. You can apply them while reviewing your videos to make them more memorable. Although it is a nice video chatting app, it requires access to a lot of private information and can be a threat to your privacy.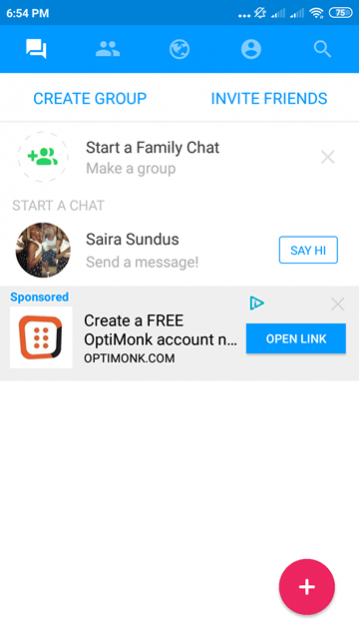 Glide – Video Chat Messenger has a user-friendly interface and intuitive design and layout. These features make this app very easy to use for just about anyone. Moreover, navigating this video chat messenger isn't difficult either. You can easily switch from one section of the app to the other using the links provided to you on the top bar of the screen. However, before you get to video chat with anyone, you will be asked to create an account. To create this account, you will need to give your email ID as well as your phone number. After the creation of the account, you will be free to video chat with any person in your contacts list who has a Glide account. You can send an invite to people who haven't joined Glide yet.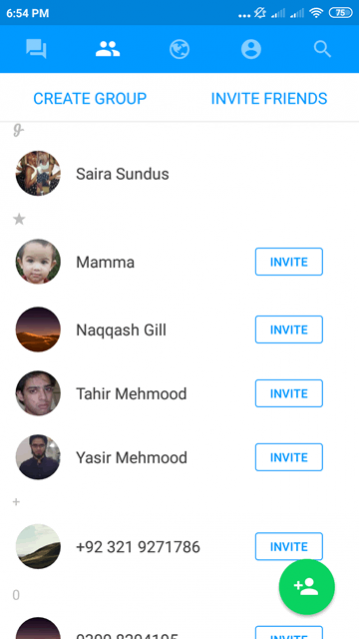 This video chat messenger enables you to video chat in multiple ways. You can stream your videos live with a tap of the button if the person you are chatting with is online too. If you are just sending a video message to someone, you can record the video first and send it after reviewing it. While reviewing the video, you can apply a variety of filters to the video to enhance its look. You can also cut out the parts of the video which you don't like. These recorded videos can be sent at any time to any person in your contact list. Aside from videos, you can send live photos of yourself to your friends too. The option for snapping photos is available in the video recording section of the app.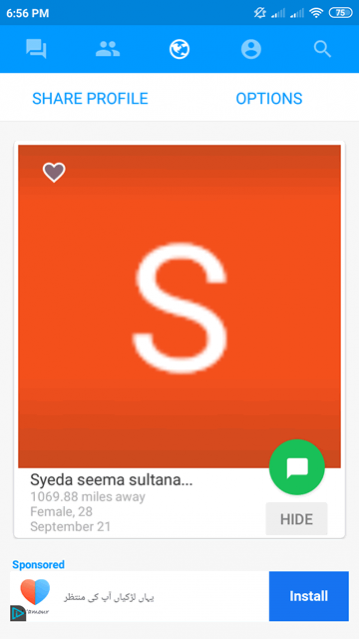 Glide – Video Chat Messenger gives you the chance to send audio messages to your friends and family members as well. You have a huge collection of emoticons provided to you which can be used for expressing your emotions without words. This video chat messenger helps you in meeting new people near your location too. It offers a 'World' feature which lets you browse profiles of people that live nearby or in different parts of the world. You can add your profile to this section as well and begin video chatting with new people and start making new friends. Glide is compatible with wearable devices too. So, if you have a smart watch you can receive video calls on it with consummate ease.
Features:
User-friendly interface
Intuitive design and layout
Stream live videos over the internet
Chat live with anyone via video messaging
Record videos and send them with a single tap
Review videos before sending them
Apply various filters to enhance your videos
Take live photos and share them with your contacts
Option available to send audio messages
Huge collection of emoticons on offer
Browse profiles of people from different parts of the world
Supports wearable device like Smart watches
Conclusion:
Glide – Video Chat Messenger is an app that will primarily appeal to people who want to stay in touch with people living abroad. It provides them the chance to video chat with any person provided they have an internet connection. It is a video chat messenger worth having on your phone if privacy isn't a big issue for you.
---
Add a review
Tell us your experience with
Glide - Video Chat Messenger
RELATED PROGRAMS
Our Recommendations
---
---
---
---